Take Admissions Online and Drive Admissions
Online Admission Module that facilitates schools and colleges to have a hassle-free admission process through the app and web.
Enquire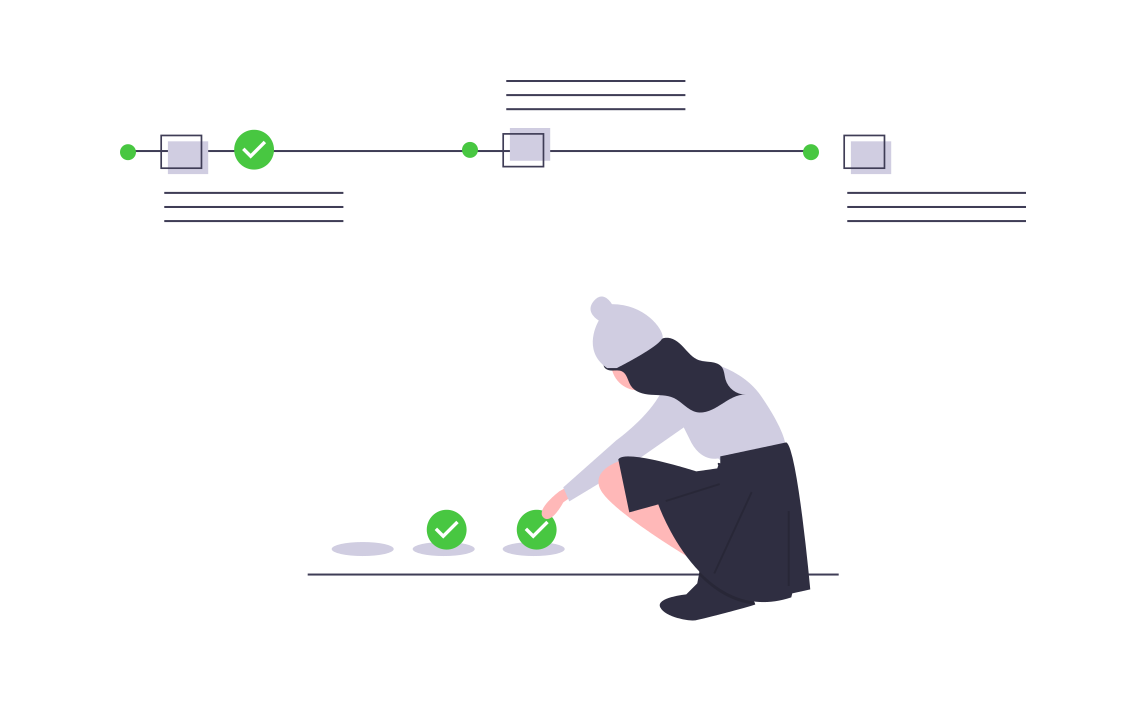 How does it Work?
Now Leverage the same tools and techniques used by UBER, SWIGGY and Leading Technology Firms to Drive Admissions
Generate Leads

Use our Admission Enquiry Module to drive Leads from your existing Parents. Run your own Referral Programs.

Sell Prospectus

Parents can now purchase Prospectus Online and pay from the comfort of their homes.

Engage with Leads

Engaging with Prospective Leads increases chances of conversions manifolds. Use our App-based new age engagement format.

Lead Management

Every Lead is important. Tracking their Stage is important. Now management and reporting are super easy.

Online Admissions

Make things happen NOW. Convert Parents when they want to where they want to. Collect Fees immediately.
Benefits
With plenty of industry-leading features, Vawsum addresses the requirements of the three main stakeholders of an institution very easily: Management, Students and Parents
Features
Our Solution is designed basis inputs from 1000+ Schools and Colleges
Vawsum is trusted by Institutions across the Country
Frequently asked questions
If you have any doubts beside these, feel free to reach out to us
1. Can I opt for just the Admissions Module?
2. Does it have Online Payment Gateway integration?
Yes, it has Online payment gateway integration with Razorpay
3. I do not have any Documents. Can I still go online?
We have a special module called Quick Pay for that. Please give us a call on 8820088000 for more details
4. Do you provide software for Admissions Management at counter?
Yes, our software support both cash and online Admissions Management
5. How do Parents pay fees?
Parents can pay in Cash at school. They can Online through the Web or App as well.
6. I have special rules for Concessions and Scholarships. Can you configure?
Our Admission Panel has ready provisions to support these requirements
7. Can this Module integrate with your Fees Module?
All our different solutions integrate seamlessly with each other.
8. How long does it take to go live?
We can configure the system in a few hours if we have all the data
An applicant is a person who seeks admission and a student is the one who gets admitted to school/college/institute/university. Visiting off-site campus, taking application form, filling it, and then the submission is a backdated story. In the current era of digitalization, why should someone go offline to fill & submit the admission form for college?
By taking advantage of information technology things are available in a few clicks and the process from applicant to the student is not an exception for the same. Vawsum has a complete solution from online application form submission to become a student of a specific institute including online payment, query management, a dashboard to know types of applicants, merit list generation, counselling, final selection, etc.
To automate it to end-users, it is really vital to make admission and selection processes online. Offline Admission is a very tedious and hectic activity.
Referring to ground level & real-time challenges of admission and selection process; we have designed and developed a comprehensive online admission system according to institutes' nature.
To understand it in detail, let's divide it into two parts
Pre-admission
Post admission
Pre Admission:
On one hand i.e. applicant, it is a process of filling a college admission form, query management, and making online fee payment to submit the form successfully. On the other hand for the Institute we are having a dashboard to get an overview of applicants, the status of applications and to check and reply on raised queries. We are also having a home page for applicants to know about the institute, program fee structure, eligibility criteria, closing date of the form, etc.
There are certain steps an applicant has to follow:
Do your registration by clicking on the "Apply Now" button, fill appropriate information, authenticate the details and Sign In to the online admission portal
Select appropriate programs, as per your preferences through the "Apply Program" option. Applicants have a choice to select the required program
By referring each section fill relevant information such as Personal Information, Address Details, Education Details, and Entrance Exam Details
Upload your Photo and Signature and Attach Supporting Documents
Make a payment
Features Of Online Admission System:
Home page before login gives detail about available programs, fees structure, eligibility criteria, FAQs, Important dates, etc
Even after login, the applicant has access to check above mentioned details
After login, the applicant can check the status of its application by referring to the dashboard where she/he gets details of what information has been filled and how much information is to be filled for final submission
Entire form is divided into sections for ease of applicant
Applicants can log in multiple times and resume from where she/he has left
Applicants can preview the college form at any moment to get an overview of filled information
Having multiple online payment options such as net banking, debit card, credit card, wallet, etc
By referring to the "Ask Query" and "My Raised Queries" sections, applicants can communicate with authorities of Institutes to get an answer to any query in an effective manner
Benefits To Institute:
A dashboard to get the complete status of online application forms. It also gives a count of application as per program type, programs/branch, category of application, state/city, etc
A dynamic structure of admission notification, fees structure, closing date of application, document mapping as per program gives admin; a control of most of the important things by which dependency of required technical expertise gets overcome
Role based structure to give access of pages as per the requirement to selected authorities E.g. A person who is managing queries need not have access to other control of dynamic pages such as admission notification, fees structure, closing date of application, etc
Administrative Advantages (ROI):
Application portal will be up and available 24 X 7 without human involvement. Applicants can fill and submit forms any time as per their convenience even on holidays
Applications can be accessed anywhere on the Globe wherever internet connectivity is available. So there is no geographical boundary for applicants to apply online
No paperwork and no standing queues of applicants
Get the application fees amount directly in the bank account of the Institute
Transparency in processes and overall activities of admission
A dashboard for higher authorities to get a quick idea about complete online admission activities
Post Admission:
Once the process of receiving online college admission forms gets over, further processes of scrutinizing received applications get started to make potential applicants to students. It consists, various activities such as merit list generation, marks, and document verification, branch counselling, provisional admission, and admission confirmation.
The admission & fees module integrates operations and processes of admission and fees at colleges. To list the basic features of this module-
Fees can be collected subject-wise for each student
Students receive SMS and email alerts of fees transactions
Fees collection is centralized for a society of schools
All details of admissions can be fed on the software
Admission and Fees Management System administers the set-up of faculty members of all departments. This includes the medium of instruction, fee cash books, fee heads, and fee types. It also enables feeding and restoring data of course details and caste category.
The Following Operations Are Processed In This Module Of Cloud-Based College ERP:
Prospectus sale
Student registration
Merit list and admissions
Fees collected for admissions, development & examination
Fee receipt cancellation
Admission cancellation and fee refund
List Of Reports Generated On Admission And Fees Collection Software:
Daily Fees collection registers
Fees abstract report
Fees write Off report
Bank-wise collection report
Outstanding fee register
Cancelled receipt report
Admission cancellation report
Admission position report